We believe that the right partnership can boost our credibility and integrity while providing support for R&D recognition across borders.

Schils – Holland
Calf Milk Replacers
You can count on Schils
Schils BV is an international milk replacer and animal nutrition company located in Sittard, The Netherlands and is part of the VanDrie Group. We focus on the innovative development and sales of calf milk replacers, animal feed and ingredients for animal nutrition all over the world. The quality of our innovative and reliable products has proven itself for over 85 years. Our professional team is available to help you!
Our milk replacers such as Eurolac and Novalc are based on 100% vegetable fats and produced according to the spray-dried production system.The spray-dried production system makes the fat's particle size very small, which assures an outstanding solubility and digestibility of the milk substitute.


Keenan- Ireland
Feed Mixer Wagons
Advanced Mixer Wagons that Produce the Optimal Physical Mix
Only Keenan Wagons Produce The Optimal Physical Mix that Makes them the World's most Efficient Mixer Wagon!
For better milk, and more of it
Higher quality beef, faster finishing
A more content, healthier herd
Decades of Experience
Since 1978 Keenan has dedicated itself to one task. Building the best mixer wagons in the world. We produce wagons that work hard, and stand the test of time.
An Outstanding Breakthough
In 2006, Keenan scientists uncovered a particular physical mix that worked so well with the digestive system that it significantly improved yields, quality and animal health.


MilkRite – USA
Liners, Tubing & Milk Filters
feel the difference
With a long history of manufacturing liners and tubing to the dairy industry, Milkrite has become the leading innovator and designer for products and services right at the heart of milking.
We focus on the milk extraction process & animal health
Aiming for a more efficient milking for the animal
Leading us into new areas, new products and new services
We believe in thinking differently and challenging the status quo
We provide products that are of unique design, with leading innovative technologies. Within our wide product range of high quality liners, milk tubing and other essential components of the milking process, our new impulseAir system is one example of revolutionary technology we have brought to the dairy industry. Our components provide exceptional results for teat health and milking efficiency.


JOZ – Holland
Slurry Handling Equipment
Home of Clean Stable
Today, the innovative slurry disposal systems from JOZ can be found on every continent. While Jan was in at the birth of modern barn cleaning in 1949, his company JOZ is still a frontrunner in the field, today. JOZ is not only entirely at home in the barn and barn cleaning business, but is still a ground breaker in every development in the field. A new solution for every barn.


PTC+ – Holland
Individual & Business Development
Learning by Doing
PTC+ is the coordinating organization of five Expertise Centres for the development of businesses and individual professionals. Knowledge, skills and entrepreneurship are gathered here and shared according to a unique didactic concept: learning by doing.

PTC+'s Expertise Centres offer training courses, business training plans, development projects and practical assessments. These are always custom-made to the client's individual requirements. In consultation with the client, PTC+ looks for the best location, but always in a real-life business context.


The Friesian – Holland
Dairy Consultancy
Dairy Development Company
The Friesian is a dynamic, growing, result oriented and innovative dairy development company acknowledging a heritage of 120 years of international experience.

In addition to dairy consultancy, the Friesian can also assist companies to successfully realize new investment projects to increase their export volume, realize start-up production and turnover through joint ventures or acquisitions in emerging markets.

Our slogan "From grass to glass" covers all our services from dairy farm management to dairy processing.
All our specialists have many years of experience in more than 62 countries worldwide. Our project portfolio ranges from small-scale projects (3 cows) till large-scale projects (more than 10,000 cows). Our activities vary from feasibility studies and total dairy farm management, to quality risk management and raw milk sourcing. With our professional approach and our leading position in the world, The Friesian is able to assist your company and implement profitable activities.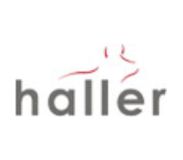 Haller AG - Germany
Livestock trading from the heart of German cattle farming, with our heart and soul, focusing on the essential and the strength of an experienced partner. As a dynamically expanding company we are in the service of our customers in the international dairy cattle trade. Our infrastructure of quality-certified farms and partners in the transport and in the animal health care, guarantees our customers first class delivery and reliability from A to Z.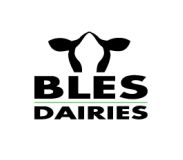 Bles Dairies - Holland
Experienced and specialised. Two words that are synonymous with Bles Dairies. Since 1990 we have developed into a professional company that knows its facts, and we have gained a reputation as one of the fastest growing Dutch-based exporters of dairy cattle. Bles Dairies has a proven experience in exporting Holstein heifers to many areas in the world. Since 2008 Danish Cattle Export is also a part of Bles Dairies, what facilitates export from Denmark as well. Bles Dairies has its own modern quarantine facility and a heifer ranch.